Derby were unchanged for the third consecutive game -
Carson – Wisdom Keogh Davies Olsson – Huddlestone Johnson – Russell Vydra Weimann – Nugent
Subs: Mitchell, Baird, Pearce, Butterfield, Bryson, Lawrence, Martin
Sheffield United included two former Rams, Paul Coutts and Kieran Freeman, who played well.
Sheffield United began the half well in control, pressing with high energy. Derby were too slow
and careless with the ball, so they struggled to get any foothold in the game. The Blades' efforts
were rewarded when Carson miscued his clearance from a poor back pass by Huddlestone. Billy
Sharp slotted the ball into the empty net on 4 minutes. Once again poor passing in the final third
meant that Derby offered no threat, and Huddlestone was often too casual and sloppy. There was
little sign of the Rams' supposed quality.
After 20 minutes the Rams managed a few attacks, mainly started by Johnson. Weimann made a
good run but overhit his cross to the well-positioned Vydra. Johnson created a chance for Weimann,
but his shot was over the bar. Weimann made a great scoring chance for Vydra, but Vydra was
thwarted by a fine saving tackle. On 40 minutes Russell, rushing to help the defence, knocked the
ball into Derby's net to double the Blades' lead. Wisdom won Derby's first corner on 45 minutes but
Russell wasted it. The Rams made little impression on the Blades, as often happens when teams
press them hard. Few Derby players made any effort to match their opponents' energy and speed.
HT Sheffield United 2-0 Derby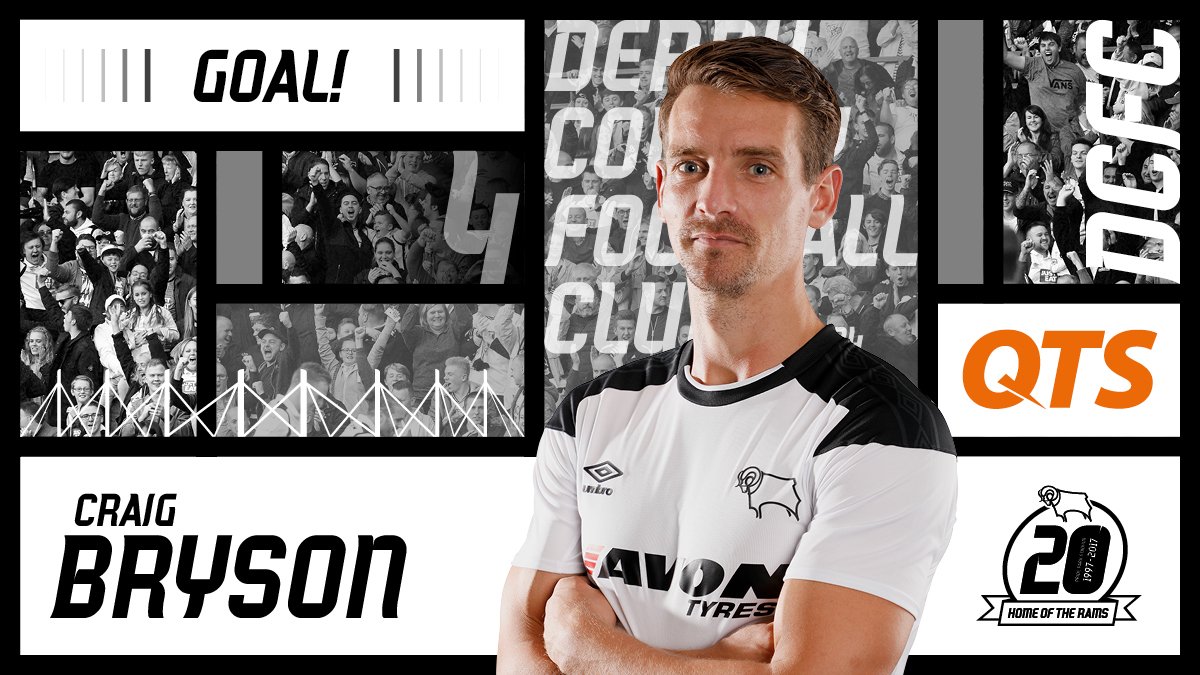 The second half saw a more positive start by Derby but their crosses lacked the quality to trouble
Sheffield. Their best chance came to nothing when Russell failed to control the ball and lobbed his
shot tamely to the keeper. Martin and Lawrence replaced Nugent and Russell on 57 minutes.
Lawrence had an immediate effect with an accurate cross from a free kick, but his over-enthusiastic
tackling gave away free kicks and got him a yellow card. On the counter attack, Sheffield could have
had a third goal from a superb cross but Davies managed to divert it. Johnson got a booking for a
bad-tempered foul on Carruthers.
Bryson came on for Weimann on 71 minutes and Derby switched to a 4-4-2 lineup with Huddlestone
in the holding role. These changes were followed by a resurgence from the Blades and Derby were
once again struggling to keep up. Wisdom and Lawrence linked up well to create a good chance for
Johnson but his header missed, and a Lawrence shot was just wide. At the other end, Carson made
an excellent save, his first of the match. Lawrence delivered another good cross but Martin's header
was wide. Bryson made no mistake a minute into injury time with a good goal and the Rams showed
some fight at last. Blades' defender O'Connell should have been sent off for a second bookable offence
when he fouled Lawrence but typically the referee Andy Madley bottled the decision. Carson saved a
certain goal when Sharp broke but Sharp had his revenge when he broke again and scored in an
empty net while Carson was up with the attack.
FT Sheffield United 3–1 Derby
It's beginning to look as if Derby's quality is only going to be effective when their opponents give them
time and space to play at their own slow tempo. If they need to work hard, press and chase to get into
a game, they are exposed as lazy, static and careless.