The Rams made one change to the team that drew with Fulham on Saturday
with Weimann replacing the injured Johnson. Lawrence switched to the left.
Carson
Baird Keogh Davies Forsyth
Huddlestone Ledley
Weimann
Vydra Lawrence
Nugent
subs: Mitchell Pearce Hanson Thorne Russell Thomas Martin
The first half began with some hard tackling by both teams but no fluency from
either of them. QPR did most of the attacking without threatening too much. The
Rams pressed higher to harry the QPR defence and rob them in midfield but they
often lost the ball too easily through inaccurate passing and poor control. A fine
pass from Huddlestone to Lawrence led to a half chance for Vydra. Weimann was
quick enough to get to the by-line and to provide some fine crosses, and Baird
also put in some good crosses. But Derby's attacking spell was short-lived.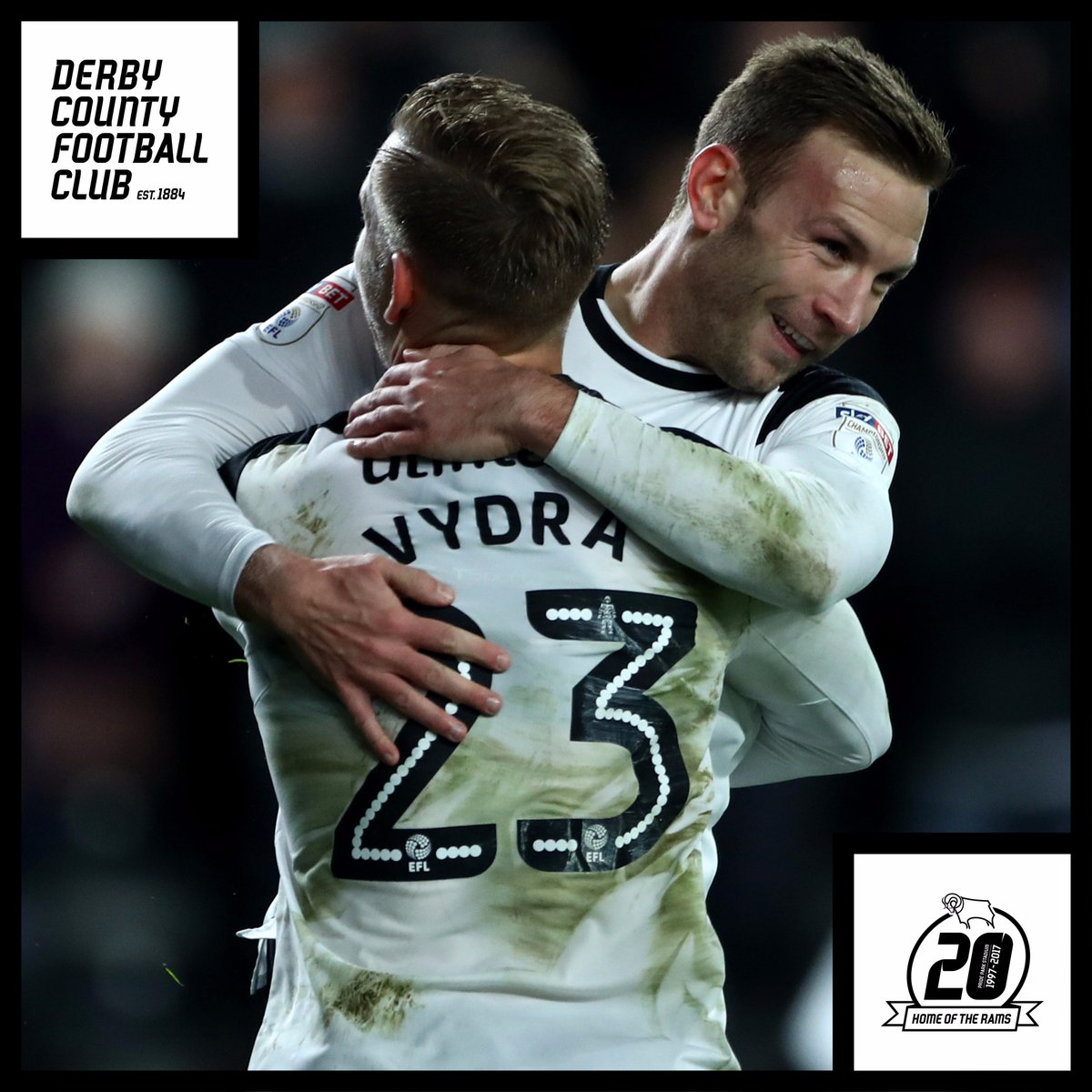 The few shots came from QPR, when Derby were caught over-playing, and from
Lawrence, who made his own chances. All the shots were off target. Our attacks
often failed because they were too slow, and the players didn't move into space to
offer themselves for a pass. QPR grew in confidence as they contained the Rams
with little difficulty and they won the first corner of the match after 32 mins.
As the half went on, the Rams seemed too frightened of making mistakes to be
positive and try to win. They lacked the imagination, creativity and movement to
offer a threat until a great ball from Huddlestone to Weimann set him free to race
foward with the ball from his own half and to make a chance for Vydra to score
his 9th goal of the season in extra time.
HT Derby 1-0 QPR
Derby started the second half like the first, slow and negative, until Weimann
used his terrific speed again to set up Lawrence to score his first goal for Derby
on 53 minutes. Nugent scuffed an excellent chance to add a third goal and Ledley
made another for Lawrence. Weimann made more fine runs and excellent passes
but the chances were wasted or blocked. Huddlestone kept the ball moving in the
middle, so QPR had little respite from the Rams' attacks. The Derby defence was
generally solid, but a lapse allowed QPR to win their second corner and Mackie
should have scored with his header.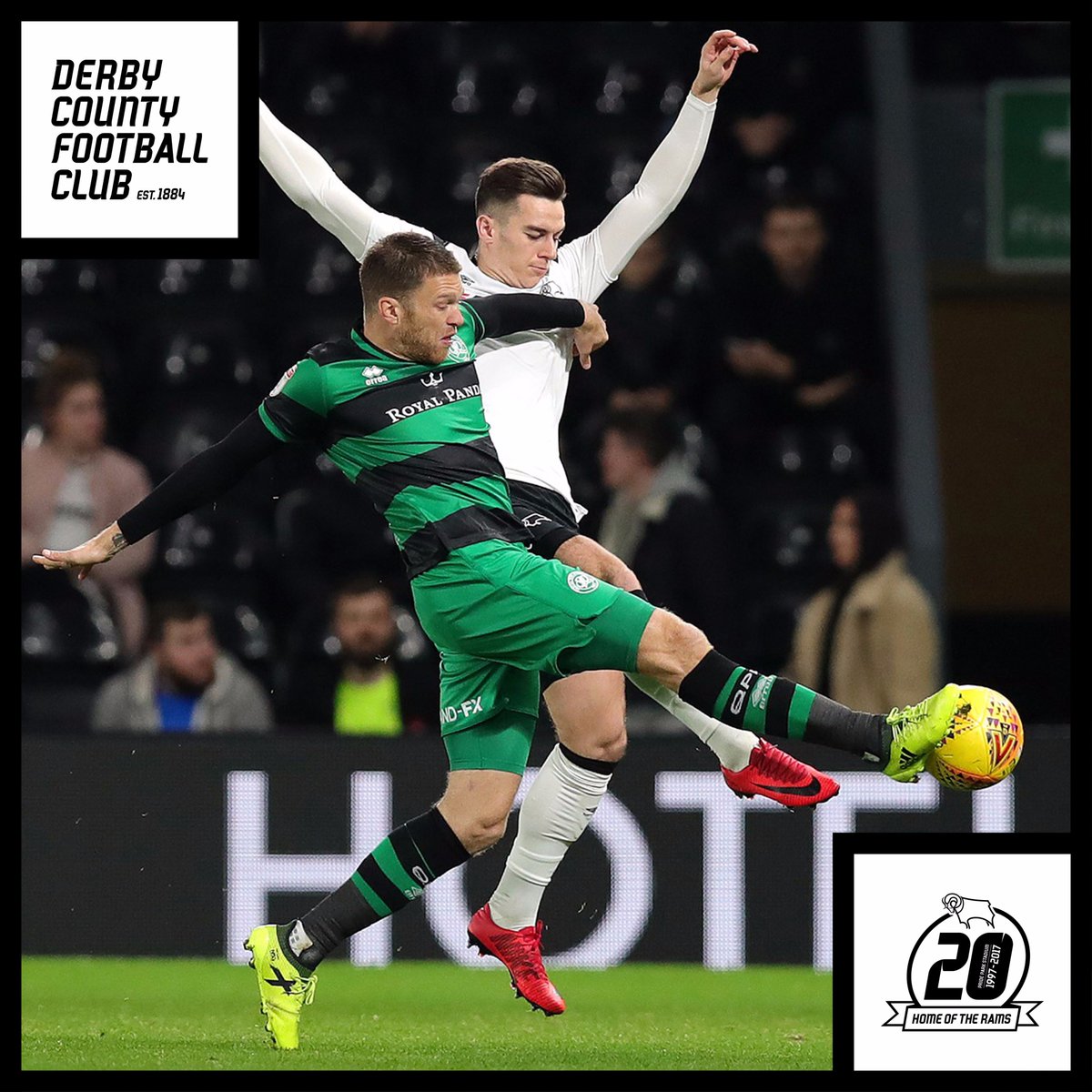 Martin replaced Nugent and Thorne came on for Vydra on 78 minutes. QPR had
more of the possession as the half closed but neither side offered a serious threat.
Martin had a chance, he beat the keeper but he was tackled before he could shoot.
Luke Thomas replaced Lawrence, making his debut on 89 minutes. The game
petered out in the final minutes. Both teams were very poor from the start but
Derby improved enough in the second half to ensure a fifth home win.
FT Derby 2-0 QPR
Derby moved back into the playoffs with Forest just behind them in 7th, though
both could be overtaken when Boro and Leeds play on Wednesday. Our recent
opponents did rather well tonight - Fulham won 5-4 at Sheffield Utd and Reading
drew 2-2 at Bolton.