Derby fielded the same side that beat Aston Villa 2-0 last Saturday -
   Carson
   Baird Keogh Davies Forsyth
   Weimann Vydra Johnson
   Nugent
subs - Mitchell Wisdom Thorne Russell Lawrence Martin Winnall
After their 2-1 win over Boro, Millwall also named an unchanged team.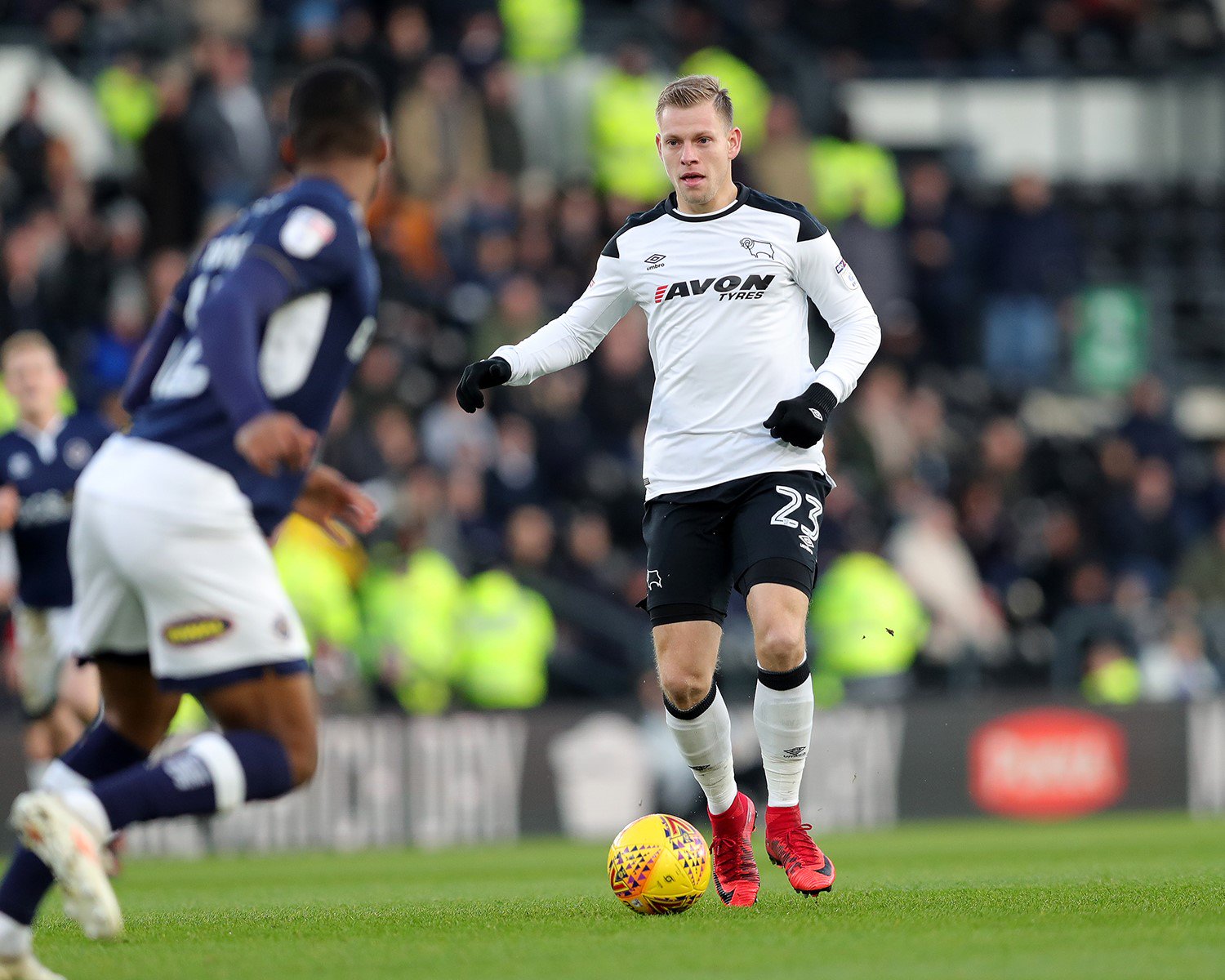 Millwall kept a high line in their 4-4-2  formation, pushing Derby back and hitting long balls.
The Rams were rather passive and their passing was sloppy, until they counter-attacked
through Weimann. Vydra and Johnson combined to set up Ledley but his shot was off target.
Johnson did well to halt several Millwall attacks. A quick Millwall move nearly caught out the
Rams defence but Gregory's shot was over the bar. Derby had promising chances but the
Millwall defence stayed solid. Saville committed a succession of fouls, mostly on Vydra, but
the referee, Darren England, did nothing more than have a chat with him.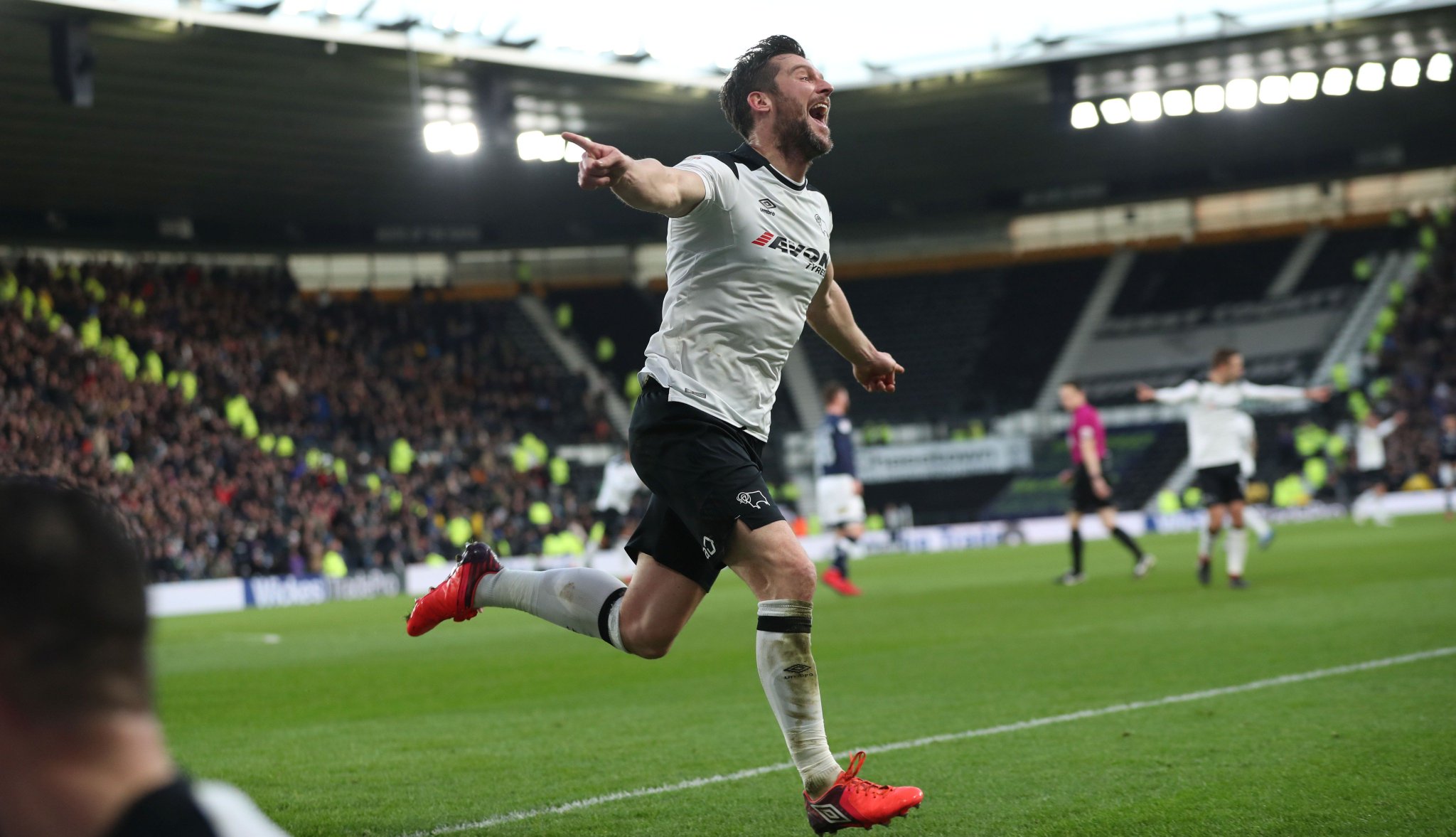 An excellent Baird corner led to Nugent giving Derby the lead on 23 minutes. It was soon
followed by another goal for Vydra, assisted by Nugent, following a silly back pass like last
week. Johnson made a fine cross for Nugent to score his second on 28 minutes with the
Millwall defence standing still. From this point the Rams players worked hard as a team and
they were well on top of the deflated Millwall side until the visitors raised their game at the
end of the half. Millwall's best chances came from a corner which led to a free header over
the bar, another corner where Chris Baird made a crucial header, and a cross cleared by Tom
Huddlestone, all of these in the last five minutes.
HT Derby 3-0 Millwall
Carson made a splendid one-handed save from a volley by Aiden O'Brien at the start of the
second half. The game was end to end with Archer scrambling to save a bending shot from
Weimann, and Millwall getting behind the Derby defence but but shanking the shot. Derby
were sitting too deep, giving Millwall more chances, and Carson had to make an even better
save. Millwall worked hard to close down Derby and they had more of the play.
A great move by Vydra, Nugent and Weimann cut Millwall open but there was an offside.
A Forsyth cross forced a defensive header which the Millwall keeper saved. Huddlestone's
clever passes put the Millwall defence under pressure. The visitors' had chances but their
shooting continued to be wayward. Winnall and Russell replaced Nugent and Vydra on 71
minutes. Baird set up Winnall for a shot, which he hit over the bar, and Weimann set him
up for another, good effort which was deflected for a corner. On 82 minutes Thorne came
on for Weimann. Russell had a shot which was high and wide. Baird put in another fine
corner but Johnson's header missed. Millwall had a couple of corners in extra time, which
Huddlestone cleared. This was a good performance, a valuable win and another clean sheet.
FT Derby 3-0 Millwall
Derby moved up to 3rd place on goal difference ahead of Bristol City, who drew at QPR.
The leaders Wolves beat Ipswich but second placed Cardiff lost at Bolton. Leeds overtook
Aston Villa for 5th place and Sheffield United dropped to 7th. This may change when Villa
and Sheffield United play at tea-time.