Derby made two changes to the team that lost to Sheffield Wednesday, with Olsson and Lawrence
replacing Forsyth and Johnson -
Carson
Baird Keogh Davies Olsson
Huddlestone Ledley
Weimann Vydra Lawrence
Nugent
subs - Roos Wisdom Pearce Johnson Anya Palmer Jerome
Derby attacked strongly from the start, forcing Leeds to defend in numbers. The visitors dealt well
with hopeful long balls and high crosses, because the Rams had no striker good enough to beat the
Leeds defence in the air in the starting lineup. Leeds looked vulnerable when Lawrence and Baird
delivered fast, accurate corners and when Weimann beat them for speed. Chances came for Derby
but, as in recent matches, they weren't sharp enough in the box, giving Leeds time to recover and
clear their lines.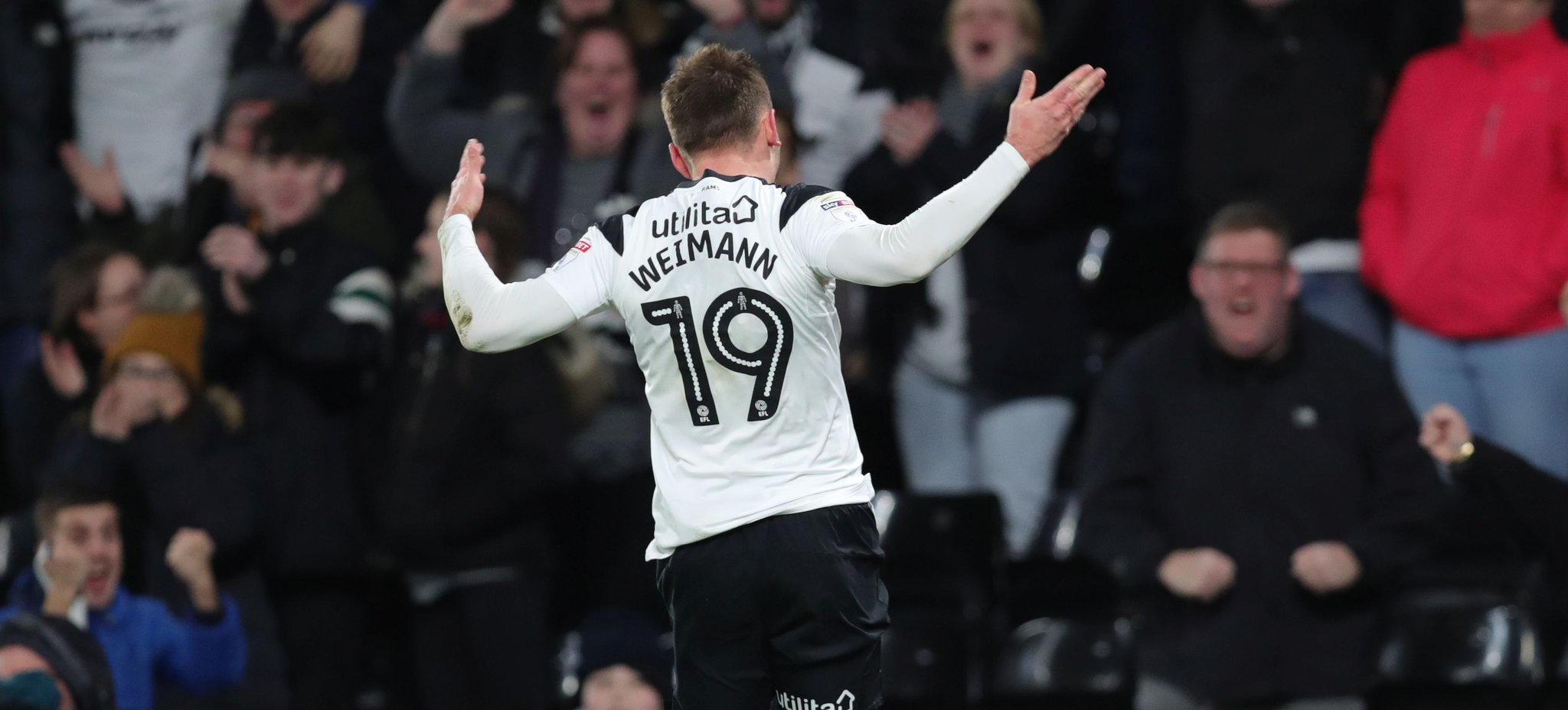 When Leeds had the ball, the Rams kept them under pressure, limiting them to sporadic attacks and
long shots for most of the half. But then Olsson allowed Dallas far too much space, he crossed to
Lassogga, who was left unmarked by Keogh, and Lassogga scored with a free header on 34 minutes.
Derby's best chance in normal time came when Lawrence hit the bar with a fierce shot. The ball
rebounded to Nugent but he was offside. In the last minute of extra time, a fine long pass by
Huddlestone led to two Leeds players going for the same ball. The weak header fell to Weimann,
who calmly slotted home the equalizer.
HT Derby 1–1 Leeds
The second half continued in the same vein as the first. A Huddlestone shot blocked by a fortuitous
hand. Weimann made a clear chance for Nugent, who tried a shot without controlling the ball and
was well wide. More half chances and corners followed for Derby. Leeds counter-attacked but the
Rams defence contained them. Jerome replaced Nugent on 68 minutes. A Leeds attack won their
first corner of the match on 70 minutes and the game became more open from that point. Palmer
came on for Lawrence with 15 minutes left.
Leeds took the lead again on 79 minutes when Sáiz beat Olsson, his cross found Alioski in acres
of space, and the striker scored when Carson's save of his first shot rebounded to him. After that
Leeds attacks were more threatening than Derby's. Johnson replaced Ledley on 81 minutes.
Palmer saved a point for Derby after skilfully chesting the ball down amid a goalmouth scramble
and volleying into the net in extra time. Defensive mistakes and poor finishing cost what should
have been a comfortable win. Derby had a massive 25 shots, the most in any Championship game,
but only 4 on target.
FT Derby 2–2 Leeds
Earlier, on Tuesday night, Villa dropped two points at home to Preston. Tonight league leaders
Wolves also drew at home (with Norwich), so Cardiff (2nd), who won at Ipswich, closed the gap
to 9 points and increased their lead over Villa and Derby to 4 and 5 points respectively. Derby's
draw kept them in 4th place. Fulham (5th) and Bristol City (6th) maintained their challenge
when they drew at Craven Cottage. Sheffield United (7th) are 2 points behind them but with a
game in hand.
Last edited by RRC on Wed 21 Feb 2018, 11:14 pm; edited 1 time in total