After Good(?) Friday's abject performance, Derby made five changes, two each in
midfield and defence and one in attack –
Carson
Wisdom Pearce Davies Baird
Huddlestone Ledley
Weimann Vydra Lawrence
Nugent
subs – Roos Keogh Forsyth Hanson Palmer Jerome Thomas
Preston attacked from the start but the new look Derby defence dealt with the barrage
of high balls competently. The Rams' passing was slightly better than usual, but Derby's
attacks did not trouble the Preston defence in the early stages. Nugent and Vydra made
a couple of chances from quick counter-attacks but nobody was able to take advantage.
Davies and Carson were commanding in defence when the home side broke through.
From the middle of the half, the play opened up but the match remained scrappy. The
referee awarded a very soft penalty against Wisdom on 36 minutes but justice was
restored when Browne missed it. After that, Mr Harrington began to notice and act on
fouls committed by Preston. For the whole of the first half, Preston had most of the
possession and shots (Derby had no shots at all in the half) but could not capitalize
on their dominance.
HT Preston 0–0 Derby
Lawrence scored from a free kick on 52 minutes awarded fora push on Nugent. Ledley's
canny movement in the Preston wall ensured that their keeper only saw the free kick
very late. A fine cross by the hard-working Weimann was just too far ahead of Nugent,
who would have had the simplest of chances. Preston had opportunities to score from
free kicks and corners but the Derby defence, notably Davies and Baird, assisted by
Huddlestone, was strong enough to deny them. Palmer replaced Vydra on 73 minutes.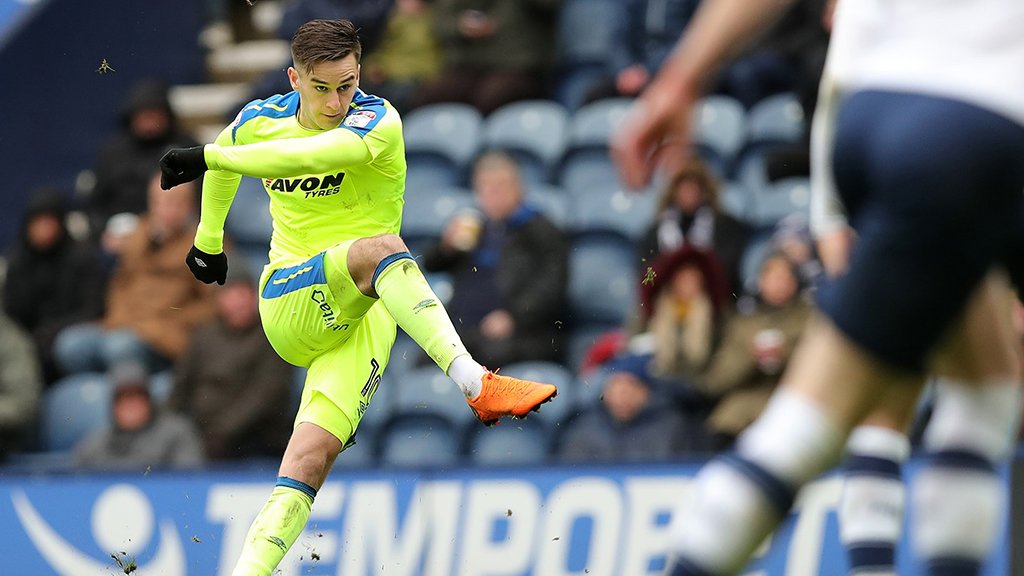 Lifted by his goal, Lawrence threatened to dribble through the Preston defence until
he was pushed over. Moments later Palmer beat his defender in the area but his shot
was just wide. Preston worked a few decent chances but their shooting was wild.
Hanson replaced Lawrence on 89 minutes and Jerome came on for Nugent in extra
time. Derby did better in spells during the second half, which should help to bolster
their confidence if not their quality.
FT Preston 1–0 Derby
The win, their first for nine games (since 3 Feb against 10-man Brentford), provided
welcome relief for Derby and a 3-point cushion over Middlesbrough, who face lowly
Burton at 3 pm.
Last edited by RRC on Mon 02 Apr 2018, 5:46 pm; edited 1 time in total