After their 1-0 triumph at Preston on Monday, Derby made no changes –
Carson
Wisdom Pearce Davies Baird
Huddlestone Ledley
Weimann Vydra Lawrence
Nugent
subs – Roos Keogh Forsyth Hanson Palmer Jerome Thomas
Derby should have scored from their first attack against Bolton's shaky defence but Nugent and Vydra
coudn't find the net. The Rams soon made amends, taking the lead with a fine Pearce header from a
Ledley cross on 6 minutes. Bolton's attacks were mainly route one, which seldom troubled Derby, who
worked harder than they usually do at the start of games.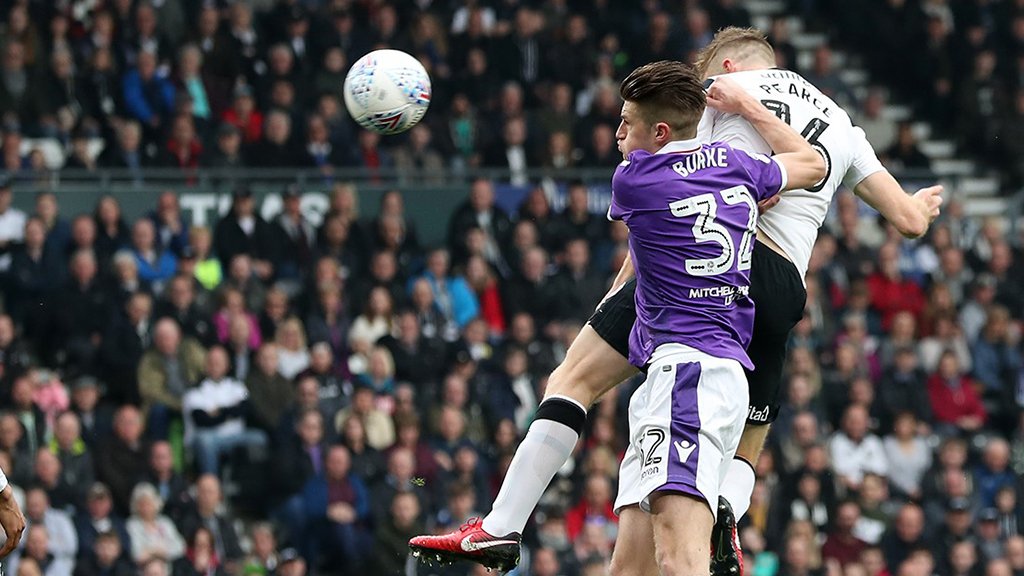 From the middle of the half, the game became a little flat, though Weimann, the most energetic Rams
player, tried hard to create chances. Against a weak Bolton team, Derby's passing was sharper and more
accurate and their movement was better than recent matches, but their control in the box let them down.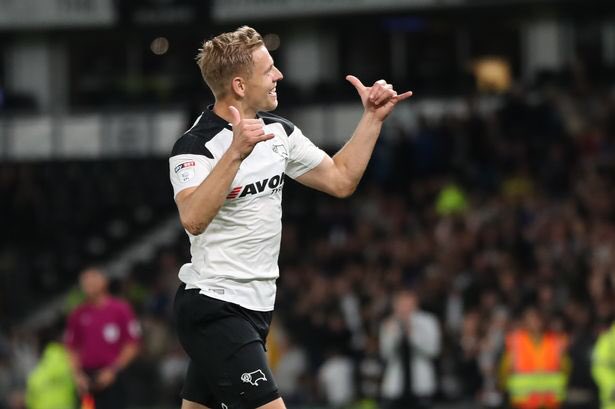 On 33 minutes, Weimann made an excellent chance for Nugent with an intelligent pass, but Nugent's shot
was parried. Vydra pounced on the loose ball and scored his 20th league goal of the season. Bolton's best
hope was the pacey winger Robinson, on loan from Everton, who was strong enough to hold off Wisdom.
This was the best first half from Derby at home for some time, bearing in mind that Bolton were very poor.
HT Derby 2–0 Bolton
Bolton started the second half in a 4-2-3-1 formation (instead of 3-5-2) with Ameobi and Noone replacing
Wilbrahim and Burke and they attacked at once, as they did in the first half. Derby's play was scrappy until
the 54th minute, when Davies' headed pass from a free kick found Lawrence, whose wonderful strike gave
the keeper no chance.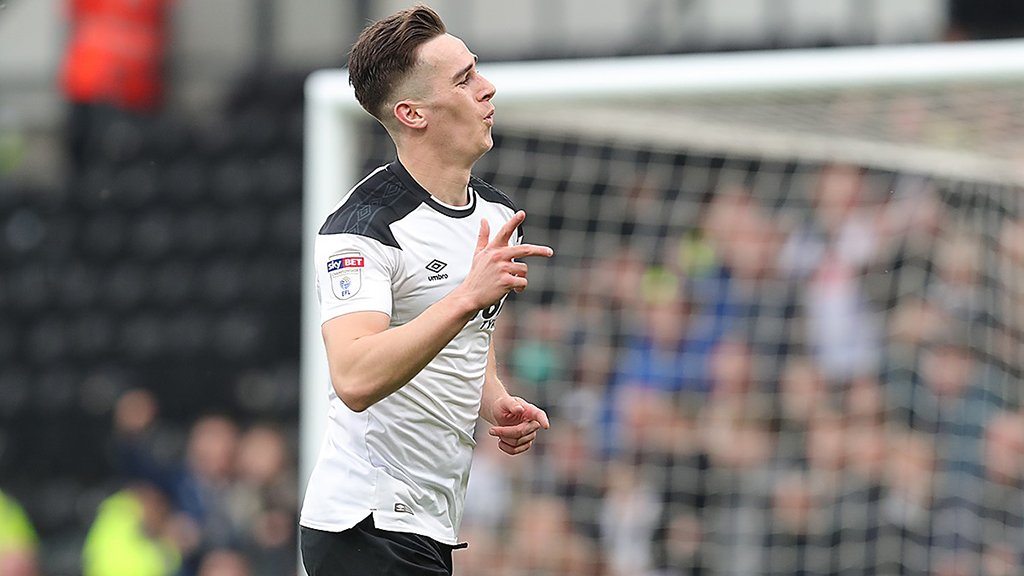 As so often, the Derby goal was followed by a spell of sloppy passing and dozy defending by the Rams.
Lucky for Derby, Bolton didn't manage to punish them, though a Noone shot was only just blocked by
Wisdom and a thunderous Ameobi shot hit the post. Jerome and Palmer replaced Nugent and Vydra on
69 minutes. Bolton kept up the pressure and Carson had to make a superb save at close range from a
Beevers' header.
Derby's attacks were far less threatening against Bolton's second half formation, though Huddlestone
provided some quality passes. The visitors should have scored but a great block on the line by Davies
denied them. Luke Thomas replaced Lawrence, who had given a mature performance, on 85 minutes
and at once Thomas created a decent chance for Weimann. Derby held on well to keep a clean sheet
but they couldn't repeat their first half superiority over Bolton, who are 2 points above the drop zone.
FT Derby 3–0 Bolton
Wolves (1st, 89 points) beat Cardiff (2nd, 80) on Friday. Fulham (3rd, 78) beat Sheffield Wednesday.
Aston Villa (4th, 73) lost to Norwich. Derby's win keeps them in 5th (68), and Middlesbrough (6th, 66)
beat Forest. Of the chasing pack, Millwall (7th, 65) beat Bristol City (8th, 62), and Brentford (10th, 61)
beat Ipswich. Sheffield United (9th, 62) lost to Barnsley.
Last edited by RRC on Wed 11 Apr 2018, 7:02 pm; edited 1 time in total