Derby fielded the ame side that beat Wolves in the last pre-season friendly --
Carson
Wisdom Keogh, Davies, Lowe
Mount Ledley Bryson
Wilson Nugent Lawrence
subs-- Roos, Bogle, Pearce, Josefzoon, Johnson, Bennett, Thomas
Reading started at the gallop. A nervy Derby started with some careless mistakes
and a silly late foul by Lawrence, putting pressure on themselves. If Reading had
better strikers, Derby might soon have been behind. It took almost 10 minutes
before Derby worked some promising attacks but last season's problems - their
inability to keep possession, poor final balls and lack of variety in attack -- were
soon evident again.
Using the full backs so much as extra attackers meant that Keogh and Davies were
often isolated and it was easy for Reading to play balls behind them. Derby didn't
get behind the Reading defence, so Nugent's runs were rarely exploited and Reading
were under little pressure. In the last 10 minutes of the half, Derby worked some
better attacks and the referee gave a couple of yellow cards to Reading for bad
late tackles. He was too quick with his whistle on one occasion, stopping play when
Derby had already recovered the ball in a good position to break through.
Derby were disappointing. They had jusst three shots (none on target) and two poor
corners to show for their efforts, Reading were far from brilliant but they had five shots
(four on target), two corners and a massive 68% possession.
HT Reading 0-0 Derby
A couple of minutes after the restart Nugent put the ball in the net from a better cross
by Mount but Nugent had run offside. There were positive signs from Derby with quicker
and more accurate passing but it was Reading who took the lead on 52 minutes. Wisdom
and Wilson stood off as Reading attacked down the left, allowing Barrow more than
enough space to put in an excellent cross. Bodvarson rose above the defence and gave
Carson no chance with his header.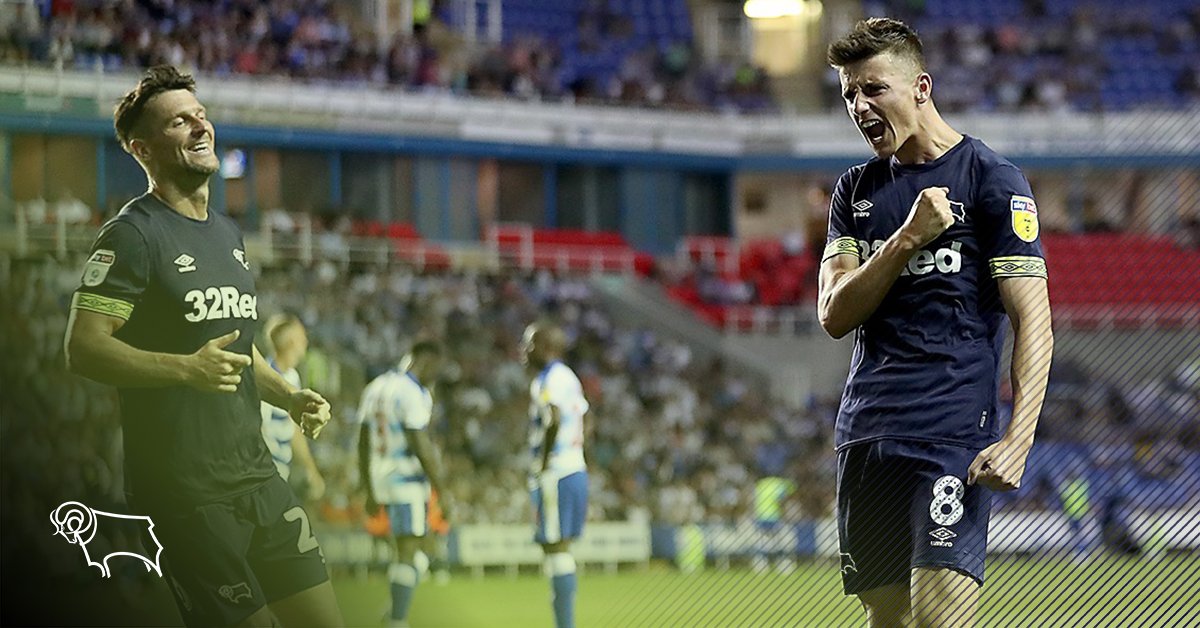 On the hour mark, Mount equalised with a long shot, which the Reading keeper should
have saved easily. Johnson replaced Ledley (tight hmstring) on 69 minutes and Bennett
came on for Nugent four minutes later. Reading's keeper made amends for his earlier
mistake with a fine close-range save from Wilson. Derby had more freedom to attack as
the Reading defence tired and the game became more open but too many of their attacks
broke down through poor final passes or poor first touch. They had more shots in the
second half but very few threatened the goal until their second decent cross of the match,
a really superb effort by Bennett, gave Lawrence the chance to head home the winner in
the last minute.
FT Reading 1-2 Derby
It was a relief to get a rather lucky win. Lampard and Morris should have a better idea of
how much work needs to be done if Derby are to be realstic candidates for promotion.
Last edited by RRC on Fri 03 Aug 2018, 10:12 pm; edited 3 times in total