Derby made one change from the team that started against Ipswich,
with Ledley starting instead of the injured Evans--
Carson
Bogle Keogh Tomori Forsyth
Bryson Ledley Mount
Bennett Nugent Lawrence
subs—
Roos Wisdom (30) Lowe Johnson Josefzoon Waghorn Marriott
Preston had to make four changes from the team that lost to Norwich
on Tuesday because they have a growing injury list.
Derby were lively from the start without threatening the Preston goal. The visitors were also in attacking
mood, driving down the wings. Forsyth and Bogle stopped runs but Lawrence conceded a couple of silly
free kicks in dangerous areas. Derby had their usual spell of sloppy passing, giving the ball away cheaply,
and Preston started time-wasting as early as 10 minutes.
Bogle beat several players and laid on a chance for Bennett, but his shot hit Mount and was deflected over
the bar. A Bogle foul gave Preston another free kick level with the penalty spot, but Keogh headed the
cross away safely. A good move started by Ledley earned Derby a corner but Lawrence over-hit the cross.
A brilliant save by Carson prevented a fine Preston attack from giving them the lead. On 30 minutes
Wisdom replaced Bogle (injured). A rare fast break saw Carson pass to Bennett, who found Nugent,
he set up Mount with a fine chance and the Preston keeper fumbled the ball into the net on 38 minutes.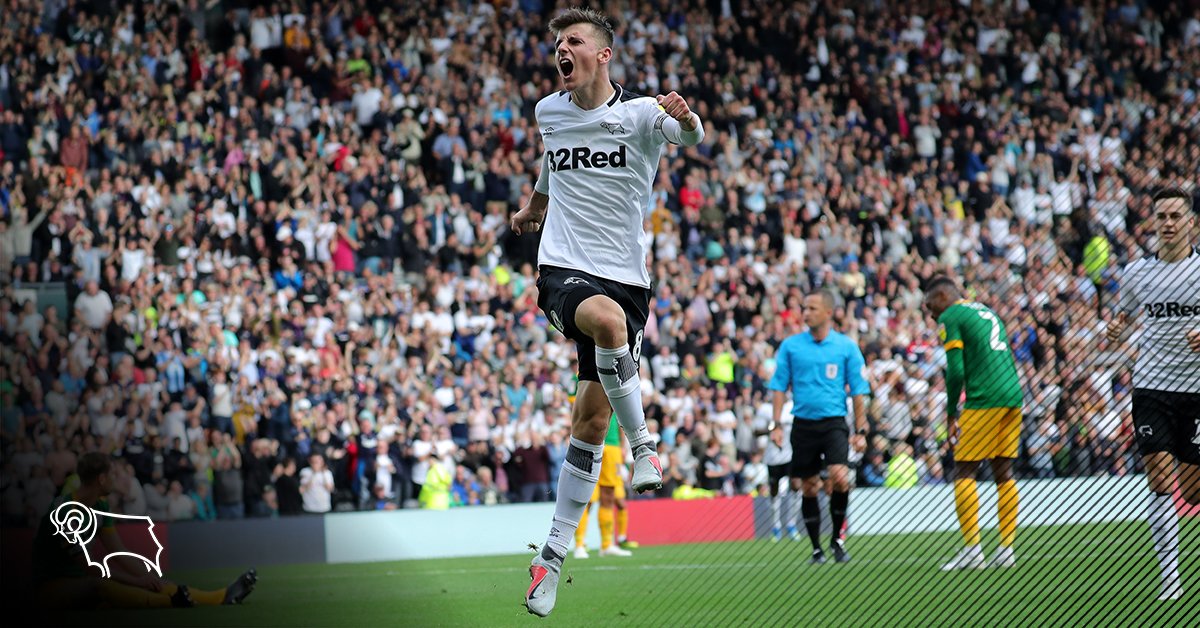 This was a better first half performance by Derby, but playing out from the back every time has become
so predictable that it allows opponents to put the Rams defence under great pressure. A better side than
Preston would have punished us. Bryson and Mount exerted very little control in midfield, not providing
an outlet for the defence or creating much for the attack, which handed the initiative to Preston.
HT Derby 1–0 Preston
Preston came out early for the second half and attacked from the start but their shooting continued to let
them down. Johnson replaced Ledley after just 3 minutes. Nugent and Mount began to combine well and
quickly on the left. They set up Bennett for a couple of chances but the Preston keeper saved the first and
Bennett scuffed his next shot wide. Tomori pushed forward, beat two men and set up Bryson, whose shot
was deflected for a corner. Bryson had another chance from the corner but he sliced high over the bar.
Derby had some luck on the hour mark when Johnson gave the ball away and the unmarked Burke shot
wide. Lawrence delivered a decent corner but none of the Rams could capitalize. Bennett and Wisdom
worked some promising moves down the right without creating any scoring chances. Derby were well on
top as the half ended and Keogh added another goal with a fine header from their seventh corner on 78
minutes. Josefzoon came on for Bennett with ten minutes to go. Keogh just missed with another header
from a corner. Lawrence missed with a chance that he created for himself and was off target with another
made by Mount. Mount made an opening for Nugent, who improvised to lob the keeper but his lob landed
on top of the net.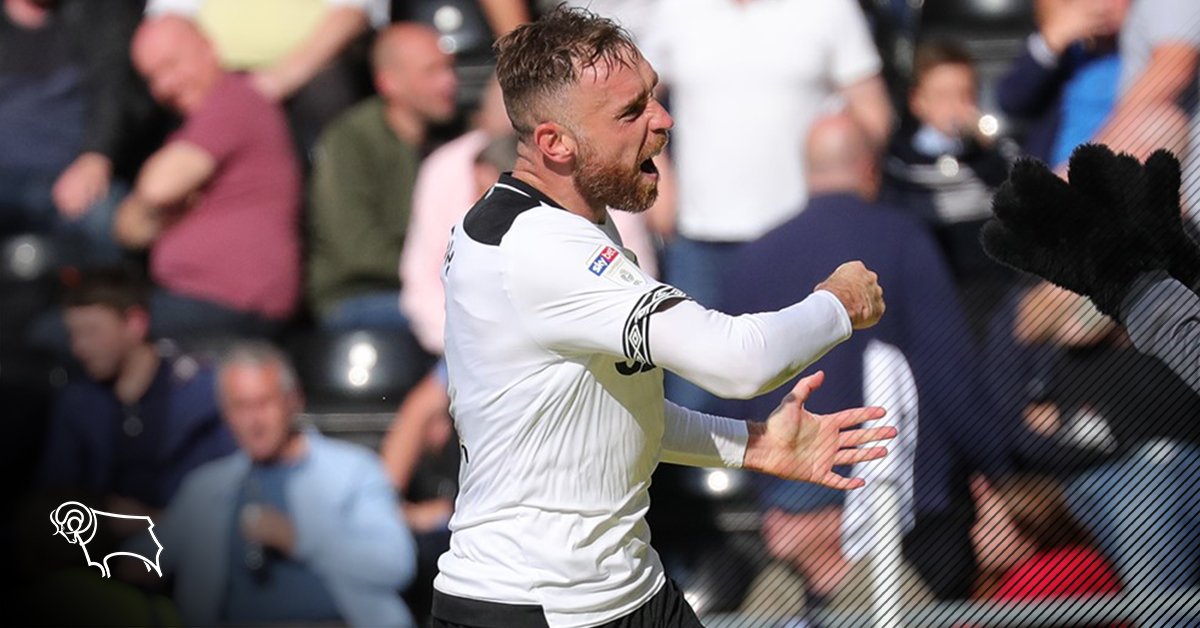 Mount and Bryson were more positive in the second half, they got further forward and it made a big
difference, sparking Derby's most confident effort of this season. A weak Preston team passed neatly but
they rarely tested the Rams defence and their shooting was no threat, which makes it hard to assess the
improvement in Derby's performance. The win moves Derby into 6th place.
FT Derby 2–0 Preston